Notice of Special Council Meeting to be held Monday, March 20, 2023 at 2:00 p.m.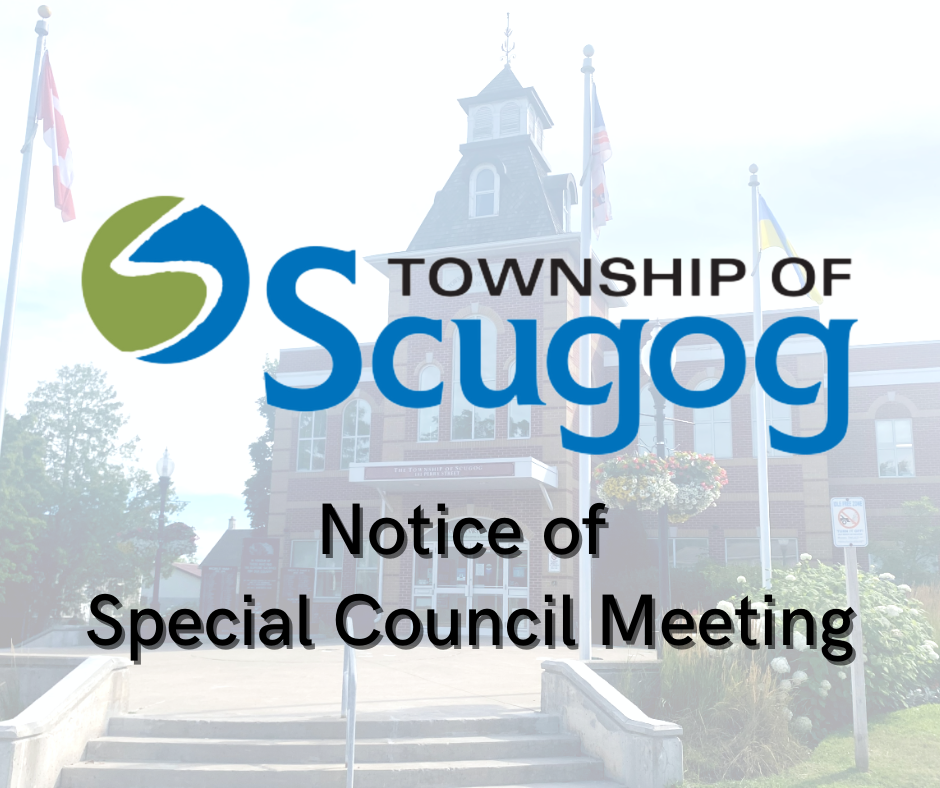 Please take notice that the Corporation of the Township of Scugog will hold a Special Council meeting pursuant to the Municipal Act, 2001, on Monday, March 20, 2023 at 2:00 p.m. ahead of the scheduled Planning and Community Affairs Committee Meeting
The following matters will be considered at this meeting:
Additional Appointments to Advisory Committees and Hall Boards
CAO Performance Review Process          
Core Service Review Guiding Principles
Advisory Committee and Hall Boards Terms of References        
The first three items will be handled in closed session.
The meeting agenda will be available online by 4:30 p.m. on Friday, March 17, 2023, through the Council meeting schedule, at scugog.ca/council
The public can contact the Clerk's Department with any questions or clarification by email at clerks@scugog.ca or by phone at 905-985-7346.
Becky Jamieson, Municipal Clerk, Township of Scugog
905.985.7346 ext. 119,
clerks@scugog.ca