Vehicle Weight Restrictions, 2023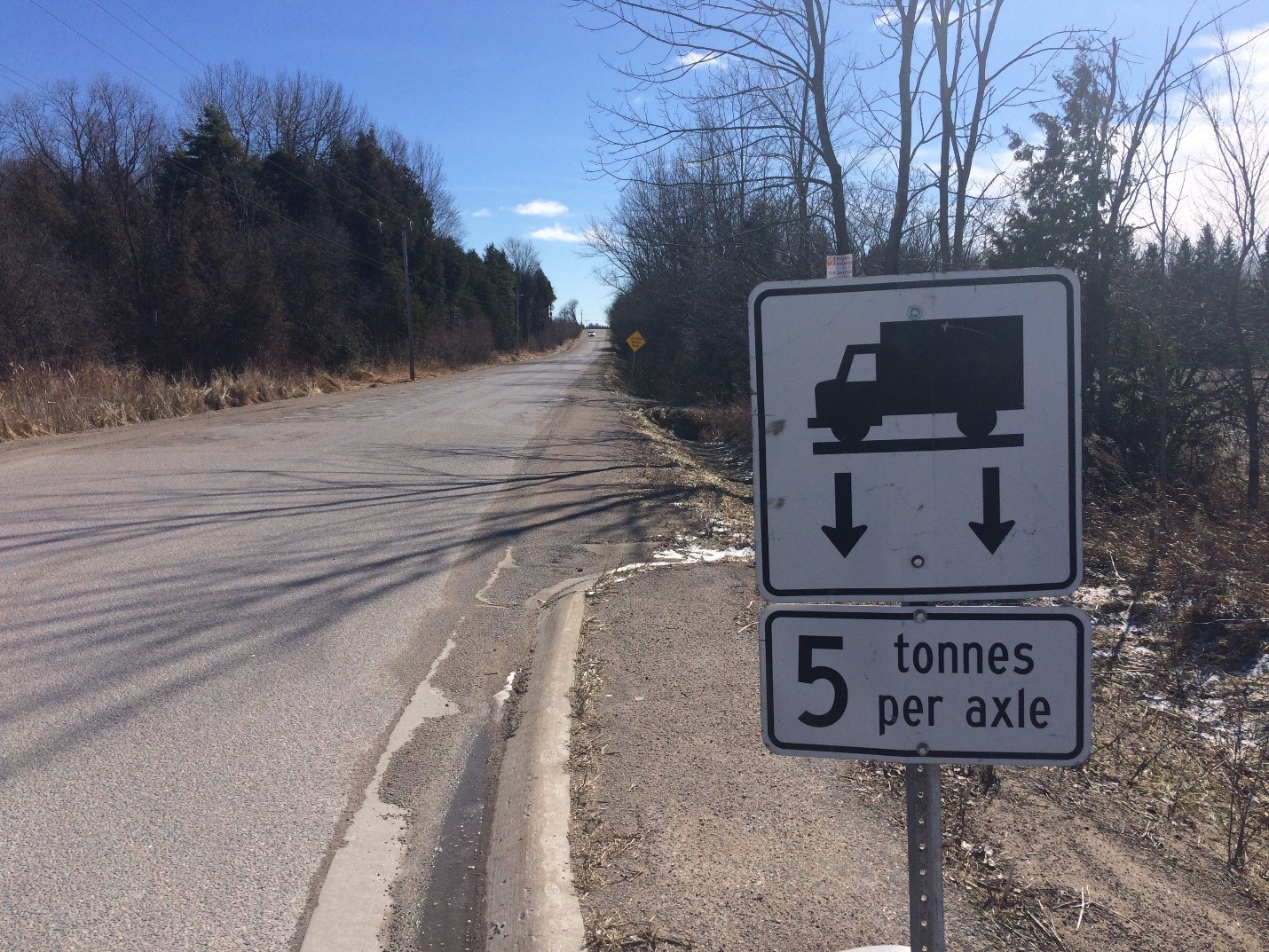 Due to mild weather conditions, vehicle weight restriction for Township of Scugog roads will be in place starting February 21, 2023, and will be in effect until approximately May 31, 2023. Weather conditions will determine the actual end to the enforcement season.
Vehicle loads are restricted to a maximum of FIVE TONNES per axle, in accordance with the Township of Scugog Traffic By-law. 
For additional information about weight restrictions, contact: 
Public Works
905-985-7346 Ext. 112
For Regional Roads Weight Restrictions, visit Durham Region's 'Weight Restriction Season' webpage.