We Want Your Help to Choose the New Playground for Roy E. Carter Park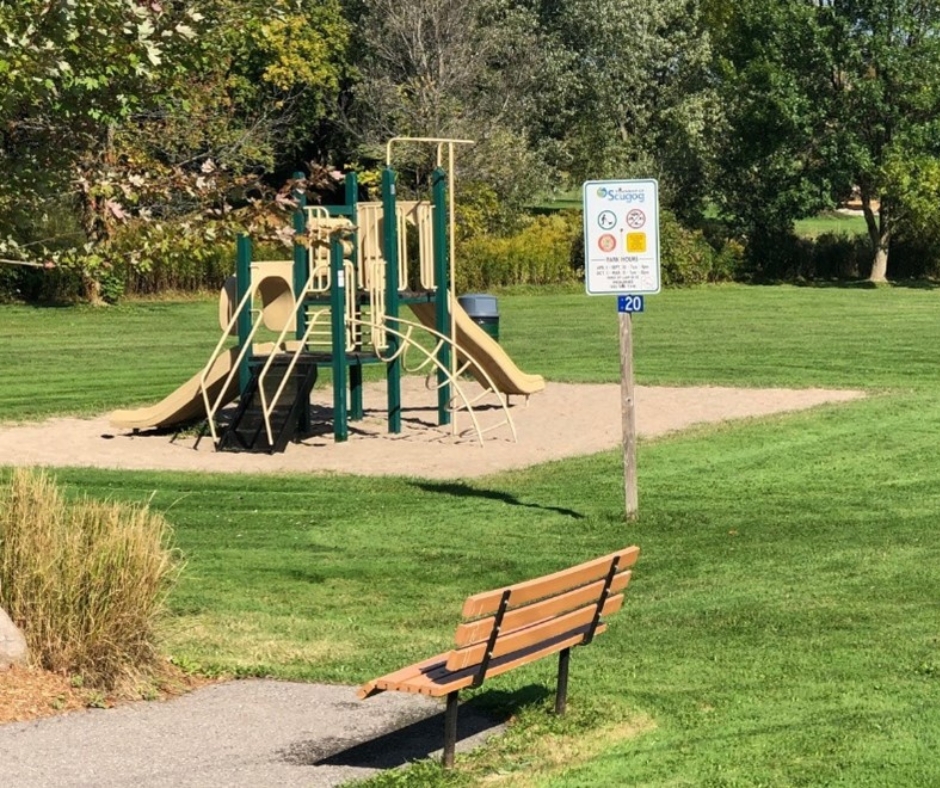 We want your help to select a new playground for Roy E. Carter Park in Blackstock. Public input is needed to help choose the right play equipment for the neighbourhood.
As part of the Township's asset management plan, the 23-year-old playground equipment at Roy E. Carter Park on Crestview Avenue in Blackstock is planned for replacement in 2023.
Construction is planned for Fall 2023 with completion by the end of the year. The revitalized playground will provide an enhanced space to bring children and youth from the Township together in a safe, outdoor setting that will provide both physical and mental health benefits.
You can visit the 'Roy E. Carter Park Playground Replacement' page on my.scugog.ca to review playground options and let us know your favourite design and colour scheme. The survey will be available until March 13, 2023.
For general roads inquiries, please email works@scugog.ca