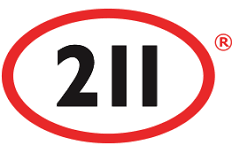 Do you need information about financial assistance, mental health support, employment support, childcare, housing, food, clothing and shelter?
Find help at
durham.211central.ca
or call/chat/text/email 2-1-1.
---
There are many services and programs available that offer community assistance in the Township of Scugog. The Region of Durham provides social services to residents in Scugog, which include:
Business affairs and financial management
Children's services
Family services
Housing services
Income and employment support
Long-term care and seniors services
Support organizations
There are also a number of organizations offering services and support to the Scugog community.
Community Care Durham
Community Care Durham (CCD) provides care and support related to aging, physical and mental health, for older adults and their caregivers.
Call 905-985-8461 for more information.
Community Living Durham North
Community Living Durham North provides support to people who have intellectual disabilities. Available services include:
Family support
Residential services
Respite services
Adult day services
Youth services
Community access program
North House
North House assists the most vulnerable in the townships of Brock, Scugog and Uxbridge through a spectrum of housing supports to help them get back on their feet and into a safe, stable home.

North House provides the following services:
Assistance with housing search
Provide access to stability funds for rent and utility arrears, last month's rent and moving costs
Assistance with rental applications for market and rent-geared-to-income housing
Landlord and Tenant Board support
Referrals to government and community resources
Eviction prevention through mediation with landlords
Navigation of the Residential Tenancy Act with tenants and landlords
Income tax preparation
I.D. replacement
Advocacy and referral for the Ontario Works and Ontario Disability Support Program
Referral to an emergency shelter
Assistance with the Ontario Electricity Support Program and the Low-Income Energy Assistance Program applications
Visit North House website for details at www.northhouse.ca or call 289-640-1929 or 1-877-406-8723
Operation Scugog (Food Bank)
Each September marks Hunger Action Month. Non-perishable food donations will be collected at Scugog facilities including the Municipal Office, Scugog Community Recreation Centre and our Fire Stations. All donations will be delivered to Operation Scugog.
Operation Scugog is a food bank supporting residents in the Township of Scugog. The food bank is located in the portable next to the Victory Christian Centre at:
593 Alma Street, Port Perry ON L9L 1C8
Hours of Operation:
Wednesday from 12 to 4 p.m.
Call 905-985-3087 for more information.
Port Perry Employment Services
Port Perry Employment Services is part of the Durham College Community Employment Services and offers access for employment help in the community.
Office is located at 84 Water Street, Port Perry, ON L9L 1J2
Phone: 289-485-1014 www.employmenthelp.ca
Precious Minds
Precious Minds supports individuals of all ages who face developmental challenges helping them reach their highest potential through programs to develop skills for life and holistic family support.